We are Bold Print Design Studio, located on the Outer Banks, NC.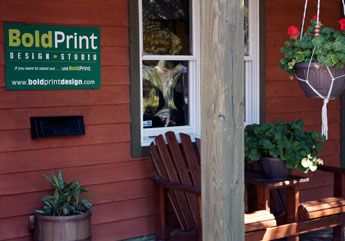 We got our start with Mossy Oak Properties in 2010 when a local client of ours became a part of the Mossy Oak Properties network. We worked with him on a new website and postcard mailings to get the word out about the new way to buy and sell land in eastern North Carolina.
It worked extremely well, quickly gaining many (MANY!) listings and significantly growing their business.
Our client spoke about the success of our marketing methods at the MOP Land Summit in 2011. When back, he told us that he heard a lot of folks in the network discussing their bad experiences with marketing; they had been "taken" many times on projects, wasting thousands of dollars on a website that didn't work the way they needed. They didn't know who to hire and how to be sure they have someone trustworthy and talented.
We were soon getting calls from other offices in the network, and even the home office, for websites and postcard orders.
Together with our local MOP broker, we travelled down to Mississippi to meet the top dogs at Mossy Oak Properties pitch our idea to create an online marketing system just for the MOP network. We've been to every MOP Land Summit since then, and love to come out and meet with y'all, to brainstorm and compare notes between offices and agents, as we continuously refine and improve our systems.
Need help or just don't like placing orders over the Net? No worries. Just click here and contact us. We'll take it from there.
Meet The Team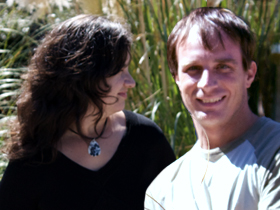 Scott's the left-brain. He'll manage your projects, provide estimates and invoices and the like. Susan's the right-brain. She'll make the designs and code the websites. We've got a great team to back us up. Our lead developer is extremely talented, and has been with us since the beginning. We work hard thinking of plans and solutions for you. We want your business to succeed so that we can succeed together!
Experience
For nearly 20 years we've improved the marketing and branding efforts of hundreds of clients across various industries including real estate, retail, technology, non-profit and more.
Full Service Capabilities
We offer many service capabilities, truly being a one-stop source for your marketing needs. We'll handle all of the details, you handle all of your business.
Goal Oriented, Focused Design
We begin every project with research of your company, market, competitors, and audience. We listen carefully to your feedback and ideas throughout the entire process. We never value our design over your marketing goals.
Customer Service
We answer our phones, return emails promptly and respond quickly to urgent requests. We pride ourselves in bringing the highest level of customer service to every project. The old-fashioned, bend-over-backwards, "We're not happy until you're happy" kind of service.
Technology
We readily embrace and constantly invest in new technologies that not only improve our design abilities, but also improve our business practices, facilitate better communication with our clients, optimize workflow, and shorten project timelines.
We're Fair
You'll never see surprise charges, extra fees, or unexplained hours on the invoice. Full copyright is transferred to you immediately upon your final payment. The project files are yours, even the master files. We don't hold onto anything forcing you to come back to us for changes; but we hope that you come back on your own!
We will never sell you something for the sake of the sale. We are in this for the long run. You can see what the other offices and agents in the network have said about us here. And if you need anything at all – you can contact us directly, here.